UNCLE AND NEPHEW
United by a single passion
become work
A Long Passion for Murano Glass
Il Murano Glass is equipped with a unparalleled purity, a precious and exclusive material that, worked by the skilled hands of Venetian masters, creates an alchemy capable of making one fall in love at first sight. One of those deep, intense loves of those that last a lifetime. And it is this love that our history is made of, uncle and nephew united by a passion that after 11 years brings us still today on the island of Murano, tirelessly in search of the best glass artefacts.
Those who have the opportunity and the luck of savor the alchemy of Murano glass holding in their hands a work created by master glassmakers, they know what we are talking about. It is the pleasure of the pursuit of excellence, the meticulous selection of the best works, identifying defects, particularities, evaluating the weight and brightness of the work. Rediscover thecraftsmanship of Murano glass in some small air bubbles, in the "detached", recognize the hand and the signature of the master.
For this we go personally to the island of Murano, to be able to experience this magic and select only excellence, offering our customers unique, original and certified pieces. Some say that Murano glass captivates with its purity and shine, a kind of elegant vibration. We cannot say exactly what it is, but we know how to recognize it. In every single piece.
That's why our catalog Online shop contains only artefacts in Murano Glass byaesthetic excellence e qualitative. Our mission is to bring the best of your home Made in Italy made in Murano, enriching your homes with charm and shine.
About Us: discover our history
GV Oggettistica born in 2007 from the desire to search for handicrafts made in Murano.
Every week we go, personally on the island of Murano, where we choose from the master glassmakers, the objects that we consider the most particular and unique. After 11 years of experience we are able to select the most beautiful works to offer our customers all over the world only excellence. All our warehouse is in prompt delivery, what you see in the picture is what you actually buy. Each work is photographed from multiple perspectives, to be able to give an idea of ​​the form and the various artistic facets that make each piece unique.
Under the sign passion for Murano artistic craftsmanship and our dedication to the discovery of always new and exclusive objects have led us over the years to be known all over the world. We handle all the work in family environment, I (Matteo) I manage the technical part of the site, photos, descriptions and everything that can be viewed, my uncle (Fabrizio) deals with the processing of orders and shipments.
We try to answer your emails as soon as possible, normally we are always connected and ready to deal with any questions or concerns we are asked. We know very well the masters from whom we purchase the objects we propose, therefore let's face it to guarantee theauthenticity of our products.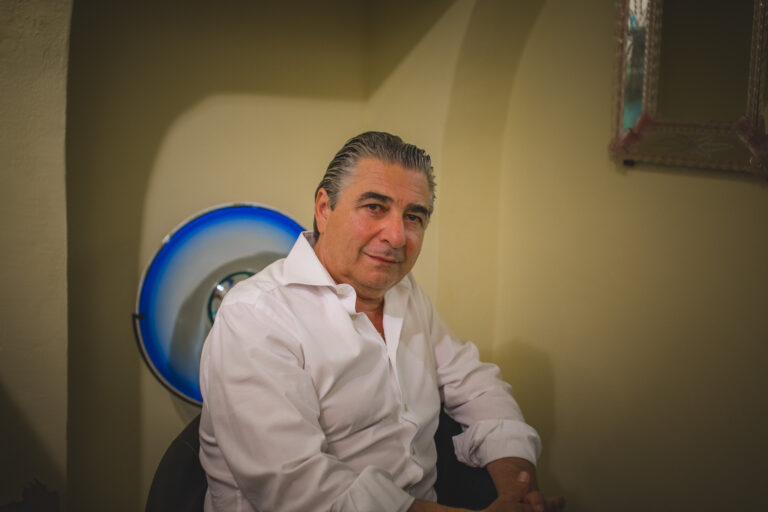 Passionate about Murano glass for years, always looking for new works, I manage purchases and shipments
tel: 335 5293468
fabriziogiagnoni@gvoggettistica.it